Audio only Part 1
Audio only Part 2
This v/blog is about sharing stories, listening to people tell their journey whether it be about their careers or hobbies. Inspiring others to follow their dreams and strive to do something that makes them happy, speaks to their soul or lights a fire in their belly. My guests share advice from their own perspectives over various topics, they share their hopes and dreams and what they want out of life and out of their endeavors. The great thing about being human is that everyone has their own experiences that form their own opinions, and sometimes we need to hear an opinion that differs from our own. This is not a place to condemn someone for how they do or think about things if it's different from how you'd do it, but to just listen and take it for what it is – a sharing of their experience.
A warm welcome to Kurt!
Kurt Helsel, everybody. A sweet, down-to-earth type of guy that loves art and anime. Kurt is a voice actor and has been on this journey for about 5ish years now. He's taking his time and enjoying the ride, getting coaching here and there, taking some classes and improving when and where he can. He started getting into voiceovers after realizing that he loves creating different voices and doing impressions with friends. Everybody starts off differently, but he started by reading information from Behind The Voice Actors, which led him to find small auditions and getting a coach.
Like a lot of us, Kurt didn't have much of a background in acting before walking the path of voiceover. He mentioned he had taken drama class in high school and had attempted to join some groups, but it didn't work out. That didn't stop him from going for it, though. And lack of experience shouldn't stop you, dear reader, either. Lack of experience just means you have room to grow and learn to gain that experience, if you truly want to.
Kurt is also a spray paint artist! Check out these awesome paintings he so kindly shared with me: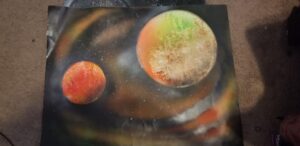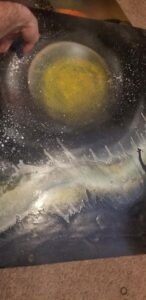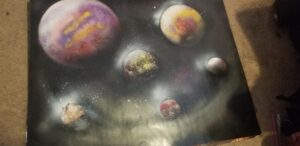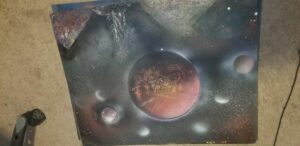 He occasionally takes commissions for his artwork, so if you think these are cool and want something created by him, shoot him a message!
You can find his website at KurtHelselVO.com where you can listen to all of this samples. His Instagram is @khelvo, give him a follow and maybe say Hi, you may make a new friend. ;]
If you wanna check out my website, you can find it here: samphilyawvo.com. There, you'll find all of my demos, blog posts and some video projects that I've had the wonderful opportunity to work on. If you'd like to contact me about future collaboration on your project, email me at sam@samphilyawvo.com.
If you have questions or comments regarding the video podcast, or great guest suggestions, please feel free to leave a comment under this post!
Stay tuned for the next awesome episode, see you then!